The Beauty Drop; Visual Identity

Client: Liberty (2021)
More information to come.


---
inForm; Publication.

Client: Form Nutrition (2021)
More information to come.
---
Peer to Peer; Publication Design & Image Making

Peer to Peer does not exist as a singular exercise but as a means to generate conversation around our peer to peer interactions and our current understanding of studio culture. As peers we must ignore the lure of authorship within art and design and acknowledge and embrace the collaborative environment we form. It is important to not fall into the trap of competition and self preservation, that can be bred in a creative atmosphere. It can become a game of who works harder and shouts the loudest, rather than celebrating the players in the network. The acknowledgement of social behaviours and interactions has the ability to promote change. As practitioners and students we should stay aware of our hyper-local community, constantly evaluating the potentially elastic space we are presented with. This publication acts as a vessel to initiate discussion both within peer to peer interactions and within the design community as a whole.

---
Print with Purpose; Visual Identity & Image Making

This year Liberty translated their classic florals onto a regenerated base – the next generation of innovation through print. By giving new life to old materials, recycled polyester gives life to materials that would otherwise go into landfill. In order to celebrate this sustainable method of production, I create a clean and contemporary identity for the promotional material. The design celebrates the idea of process and innovation through its grided, methodical and almost mathematical structure. Futhermore, these posters are to be printed on old marketing materials, further echoing the commitment to a greener future. For Liberty London.
---
The Liberty Book 04; Publication Design & Typography

A publication produced in lockdown. Issue 04 of The Liberty Book explores the idea of designer's, maker's and consumer's inner landscapes. To reflect this, the design needed to feel gentle and sensitive while celebrating the wealth of rich content from Liberty's community. Issue 04 coincided with the launch of Liberty's new brand identity (designed by Pentagram), therefore,
the branding of the publication needed updating, including typeface, logos and layouts. As well as working on the graphic design of the 80 page publication, I was also able to explore art direction and content selection which allowed for thorough storytelling and an understanding of the publishing process. For Liberty London.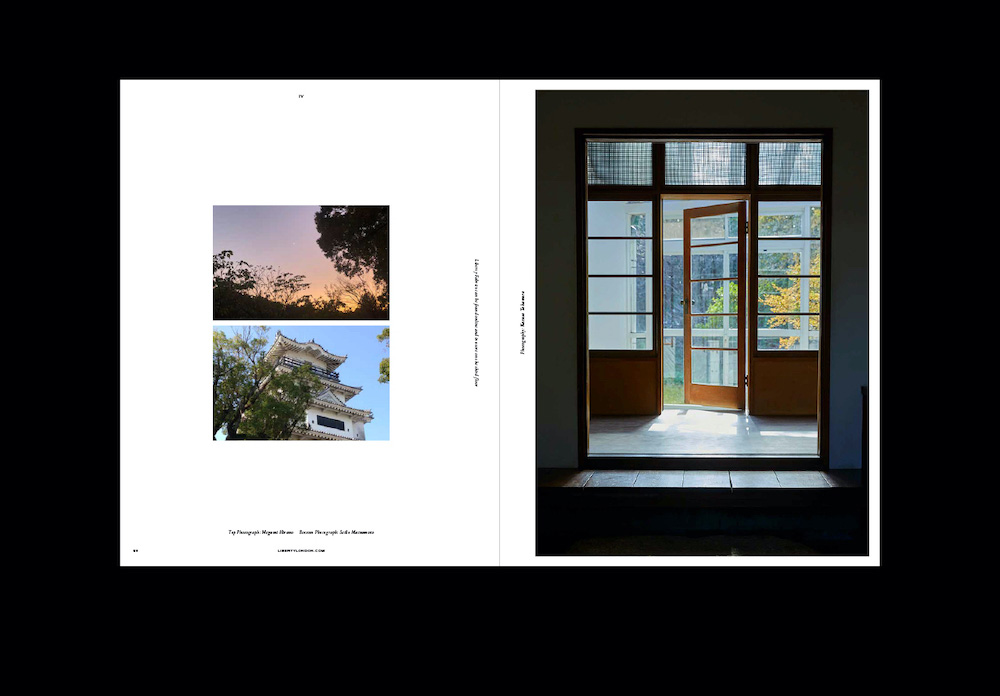 ---